Dr. Anthony M. Rivano, D.C., CCSP, CKTP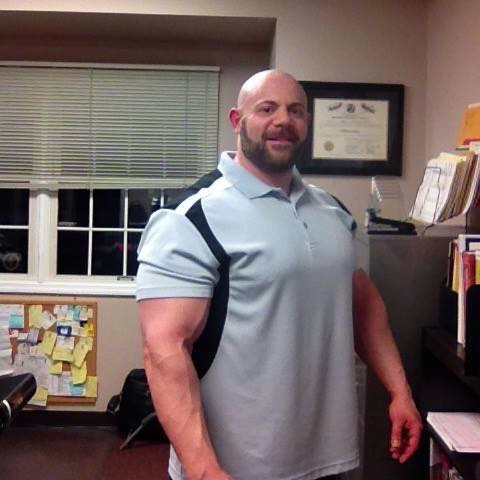 Dr. Anthony M. Rivano graduated with honors from the renowned New York Chiropractic College receiving his Doctor of Chiropractic Degree. In July 2009 he completed post-graduate coursework to become a Board Certified Sports Physician by the American Chiropractic Board of Sports Physicians. In Fall 2009 he completed his post-graduate training to become a Certified Kinesiotaping Practitioner by the only authentic Kinesiotaping Organization in America known as the Kinesiotaping Association. His most recent accomplishment was completed in July 2011 where he became a Certified Active Release Practitioner (ART). He is a member of the American Chiropractic Association (ACA), the American Chiropractic Association Sports Council, the Association of New Jersey Chiropractors (ANJC), the Association of New Jersey Chiropractors Sports Council, and the American Academy of Spine Physicians. He is also an active Member of the Hanover Area Chamber of Commerce.
Immediately following graduation Dr. Rivano moved to the Chicago area. There he worked in conjunction with two Doctors of Chiropractic before returning to New Jersey to establish his own practice.
Dr. Rivano has been a lifelong athlete and coach. He was a high school wrestler and competitive powerlifter. He competed in powerlifting for ten years and represented the USA at the Junior World Powerlifting Championships in England. He held the American Bench Press record of 402 LBS at a bodyweight of 196 LBS for nine years for his age and weight class. In 2000, Dr. Rivano started on a new athletic path, Olympic Weightlifting where he remains active and competitive in the sport. He is also a certified USA Weightlifting Club Coach.
Dr. Rivano's approach to health care is to address the underlying cause of a patient's condition rather than treating the symptoms only. The body is subject to mechanical laws. The science of physics applies to humans. Even a slight alteration in the body's precision can result in disorders that overcome natural defenses. His philosophy is to treat not only a specific affliction but to address the whole body through a simple wellness approach that encompasses Eating Well, Moving Well, and Thinking Well!
He remains active in the community by sponsoring the East Hanover Youth Soccer League, the Florham Park Little League, and the Florham Park Youth Recreational Football League. He coaches athletes interested in enhancing their athletic potential with Olympic Weightlifting training protocols.
​In his spare time he enjoys training and competing in Olympic Weightlifting, spending time with his family and friends, reading, attending seminars, and of course, vacationing.