Conditions Treated by EPAT
If you're looking for a way to ease your pain and enjoy life again, EPAT (which stands for Extracorporeal Pulse Activation Technology) may be just the solution for you. It is a new technology that may very well change the medical industry – and it is conveniently offered right in the office of your trusted Florham Park chiropractor, Dr. Rivano.
What is EPAT?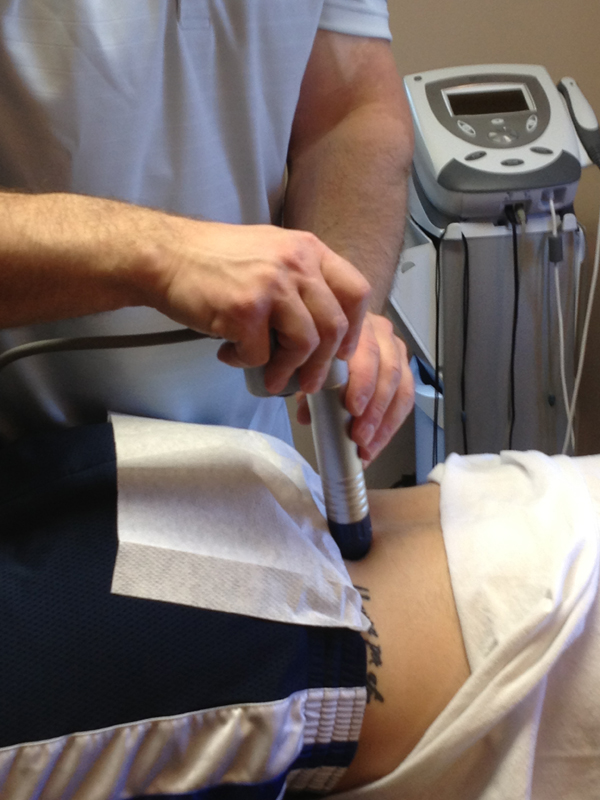 ​EPAT is a non-invasive pain treatment that involves sending pressure waves to the affected soft tissue, thereby allowing for better circulation which speeds up your body's ability to heal an injury. The procedure is similar to an ultrasound where gel is applied and an applicator is used to make circular motions, encompassing the entire area that is causing the pain.
Relief can be achieved via EPAT after the first session, but a majority of people require three 15-minute treatments before they realize optimal results. It is FDA approved, so you can rest assured your safety is first priority with this particular treatment option.
What Conditions Does EPAT Help?
So, what types of pain related conditions can EPAT help? Here are just a few of them:
Patellar and quadriceps tendinitis
Achilles tendonitis
Essentially, EPAT can help with chronic, acute muscle pain in any soft tissue, regardless of the location on your body. In fact, some experts suggest that approximately 80% of EPAT clients experience either less pain or no pain at all as a result of the treatment.
To learn more about this valuable new pain relief remedy, call Dr. Rivano, your Florham Park chiropractor who is committed to helping you live pain free – today, tomorrow, and always!