Successful Back Pain Treatment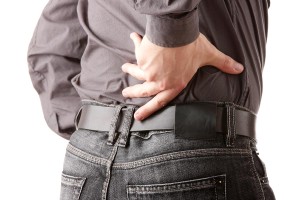 You don't have to struggle with back problems! Since , we've helped countless people in Florham Park, NJ heal from back discomfort and helped prevent future episodes of this widespread problem.

Many scientific studies have found that chiropractic is the perfect way to treat back pain.


Chiropractic is helpful for people with chronic back pain.


Chiropractic care care helps avoid future flare-ups of back pain.


Chiropractic adjustments are considerably less expensive than medical-related care for back and neck problems.


Even the AMA suggests that patients try chiropractic before medical treatment for back issues.


Chiropractic has also been found helpful in treating back pain caused by disc herniations.





Let us help you get out of pain today. Give our Florham Park, NJ office a call at (973) 845-6282 for more information or to schedule an appointment.

Learn more about the benefits of chiropractic with our collection of videos: