Boosting Sports Performance with Chiropractic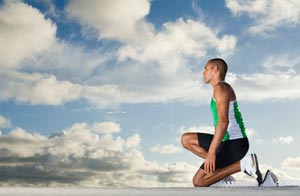 We treat many athletes in our Florham Park, NJ practice, because chiropractic is a great way to increase recovery times and enhance performance. Nearly every professional athlete uses chiropractic care to keep themselves running at maximum capability, and the US Olympic Team has an entire crew of chiropractors for their athletes.

In a 2011 study, researchers investigated the impact of chiropractic adjustments on 18 professional judo athletes in Brazil. Fifty percent of the athletes received chiropractic adjustments of their cervical spine. The other half got a fake treatment. Since judo relies considerably on the arms and hands, researchers evaluated athletes' grip strength using a device that calculates muscle strength.

After three treatments, the athletes in the chiropractic group had substantially improved grip strength. While the chiropractic group improved their grip intensity by about 15%, the athletes in the sham treatment group had only gotten better by about 5%. The study came to the conclusion that chiropractic made a significant difference in the grip strength in these athletes.

While more research is necessary to understand the full benefits of chiropractic on athletic performance, this study is promising. A 2010 study revealed that chiropractic care lessened the risk of lower-limb injury in football players. Regardless of whether you're trying to heal from an injury or you're just trying to improve your performance, Dr. Rivano can help you achieve your best.

Give our Florham Park, NJ office a call today at (973) 845-6282 for an appointment.

Botelho MB, Andrade BB. Effect of Cervical Spine Manipulative Therapy on Judo Athletes' Grip Strength. Journal of Manipulative and Physiological Therapies. 2011; 35(11):38-44.

Hoskins W, Pollard H. The effect of a sports chiropractic manual therapy intervention on the prevention of back pain, hamstring and lower limb injuries in semi-elite Australian Rules footballers: a randomized control trial. BMC Musculoskeletal Disorders 2010;11:64.